I find the great thing in this world is not so much where we stand, as in what direction we are moving: To reach the port of heaven, we must sail sometimes with the wind and sometimes against it, but we must sail, and not drift, nor lie at anchor. Marjorie Holmes
It's almost November. I procrastinated writing this blog post until the last day of October.  I wanted to be able to report, OUR HOUSE HAS SOLD, and show a video clip of Dan and I running around the yard screaming and yelling with happiness. 5 years of preparation for an event such as this tends to make one a little crazy with anticipation and this last item on our check list before we can leave. Well, it's a "biggie".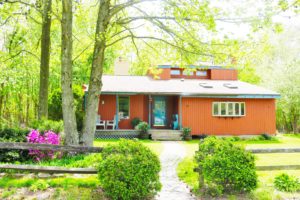 The good news is that we have had great interest in our farm for sale. Yesterday was our most interested prospective client yet. We are literally holding our breath with anticipation they will call and make an offer. In the meantime, life is moving forward at a rapid pace. We have one major event before us that is taking precedence even over our sailing plans, and that is our son's wedding next weekend. The good news is that the house is immaculate from being in a constant state of readiness to show clients.  We are preparing for the arriving of out-of-town family members, most of whom have not seen our house in years. I have no qualms about guest arriving this week – and I don't even have to clean. That's a first! The bad news is, since this may be our last gathering in our home of 30 years, we have to go all out, of course. Being the parents of the groom, we are responsible for the rehearsal dinner. We couldn't just take the bridal party out to a restaurant like normal people. We are hosting a casino night, with real tables from Atlantic City and door prizes for the top winners. Tokens are free so no money is involved, just the excitement and thrill of competition, something our family does very adamantly.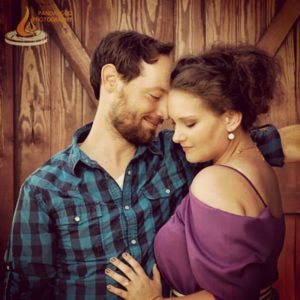 So amidst the house showings, and wedding preparations, our party is set for Saturday evening.  The wedding is on Sunday. There will be many trips to the airport, much ado with the arrival of guests and all that goes into a preparing for a child's wedding. It is with great anticipation that we watch as our middle child leaves the nest and builds a new life with his lovely bride.  We adore the addition to the family, his beautiful fiancé Catie.  She fits in so well to our crazy mix. This is our third and final child to be married. It is a bitter sweet benchmark knowing all our children have found their significant others and are ready to be on their own, making their way in this world. It is a highly emotional time and is on the eve of the biggest change in our lives since the birth of our children.
The great thing about this world, is not where we are standing but in what direction we are moving. Things are moving quickly now toward our new adventures. Major changes are occurring daily. The last two horses on the property left today, the goat left last week. All we have left are 2 chickens and a cat. The property that has been teeming with life and animals for 3 decades is vacant, quiet and still. I had the nagging feeling I had to go out and feed animals this evening, but that was just a phantom feeling. They say you can feel a limb even after it's been amputated. I will be feeling the call to take care of my animals for a very long time. It is so ingrained in who I was, in every day of my past, it has become reflex to walk outside and do my evening chores. It is as if a part of me has died and I must move forward and make myself understand that this is a necessary transition. It is the amputation of my past. The day I step on our boat for good, I'm sure those feelings will fade as quickly as the distant shoreline.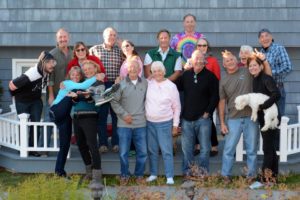 With the reality that time is running short for our bucket list on land, we made two landmark trips in the month of October.  We had a family reunion for my parent's 65th wedding anniversary in Scarborough, Maine. Children, nieces and nephews of my parents met at the former home of my mother's sister just a block from the gorgeous beach. This was a place we spent many summers together as children.  It was wonderful being reunited with cousins I haven't seen in years, and being together as one big, happy, loving family. Life is so hectic for everyone that events like this don't occur often enough. But it really hit home this may be the last time I see many of these people for the next 10 years, or maybe ever. Comprehending the possibility of finality goes a long way in making you appreciate precious moments.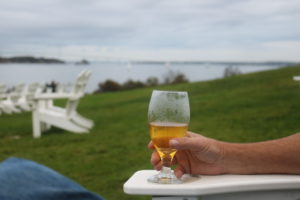 Dan and I also spent a spectacular weekend in Newport, Rhode Island. Another item on my bucket list was to visit with my first and only college roommate from my freshman semester at UNCW. We spent the first few months of our college lives together and developed a strong bond. However, our lives diversified and separated and we lost touch for over 30 years. We recently reconnected and decided we had to see one another before I went out to sea. It was a wonderful reunion, and Beth Ann was as beautiful, full of life and as much fun as I remembered. It was a special gift seeing her again and made me regret that I had not kept in touch. It also pointed to the fact that Dan and I need to make contact with those who were important in our lives. Their memories, the past and histories we've had with people, are what has made us who we are today. We need to stay in touch so we don't lose ourselves in our journey and head out to sea forgetting all our ties to our former lives. We must sail, not drift nor lie at anchor to reach our heaven, but the journey is just that, a journey, and we can't forget our past, our family and our friends.  We will return someday, and even though 10 years seems like a long time, we hope to have connections when we do return. We don't want to travel to anonymity.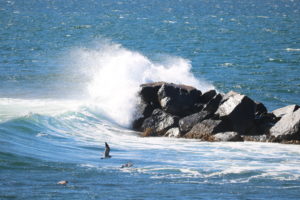 The clock is ticking. The checklist is getting shorter. Our possessions are being whittled down to a bare minimum and our house is looking rather empty. It is almost a shell at this point but will always hold our fondest memories of the best times of our lives. Meanwhile, our boat waits in her slip at Bowleys Marina and is feeling more and more like home. Each time we visit her, it gets harder to leave and we both feel comfortable in calling her home. We have a wedding to celebrate and a house to sell, then we will be ready to depart on this upcoming adventure. It feels as if during this part of our lives are sailing against the wind.  There is happiness, but there is also struggle. I'm sure this will be a common theme in the next 10 years. The important thing is that we are moving forward, in a great direction. We have our compass, our course charted, a no matter what the direction of the wind, we are making headway! Thank you for reading this and being part of our journey.