"An arrow can only be shot by pulling it backward. So when life is dragging you back with difficulties, it means that it's going to launch you into something great!" Author unknown.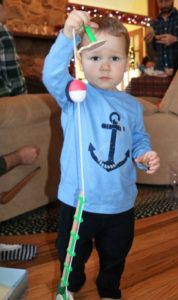 The month of December was a blessing and a curse.  December was our planned departure date, but Christmas and the holidays were approaching.  While we had 2 offers on our house, they were not high enough for us to accept. Not enough time has passed to drop the value of our home. Reluctantly, we took the house off the market for December and all its chaos and decided to repost it in the middle of January.  The blessing was spending Christmas with our family and experiencing the joy of watching our 2 year old grandson opening gifts on Christmas day. Every day we are able to spend with our loved ones is a gift we truly cherish.
The opening quote about being dragged back with difficulties relates, of course, to our boat. While she is an amazing vessel, and well prepared to set sail and begin our journey, we are constantly learning more about her and improvements we need to make. For instance, hauling a 43 ft. boat out of a marina is fairly standard procedure. There are 50 ton lifts that strap to the underside of large boats, up to 50 ft like ours, and haul them out onto dry land to dry dock for the winter or make repairs. Since our temporary slip rental for Equus ran out in December and we were not departing on schedule, we had to make a decision. We had to haul her out for the winter or move to another marina. Bowleys Marina offered to haul her out.  She would be the last boat pulled for the winter and they would  store her until the spring when we will hopefully be ready to leave. We investigated bringing her to marinas closer to our home, but they either had no empty slips or could not accommodate a boat drawing a 6 plus ft. draft. We took Bowleys up on their offer and waited for the call that she had been pulled safely from the water for the harsh winter months.  Unfortunately, we got the call but not with the news we had been expecting.  Their brand new lift pulled Equus from the water with no problem. However, the height of our immovable radar and wind vane prevented them from lowering her to the stands and backing away without interference from these instruments.  Being the wonderful and helpful people they are, they helped us locate another marina, 40 miles up the bay. The Summit North Marina was closer to us and said they could easily haul our boat and put her on the hard for the winter.  All this transpired a few days before Christmas. December 26th, Dan and I planned to take our trip up river, an 8 hour motor to secure Equus for the next few months of uncertainty.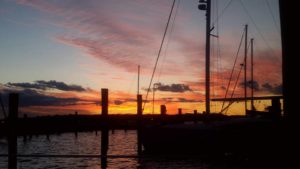 Nothing is ever easy of course. Logistics is always a nightmare. The day before Christmas we had to drive a car 40 min. to drop it off at the Summit North Marina in Bear, Delaware to have transportation home after delivering our boat. After a wonderful Christmas day, we awoke at 5:30 AM on the 26th to make the hour and a half drive to Bowleys to sail our boat north. It was a crisp, overcast morning that greeted us at the marina along with a colorful sunrise. Not a soul was present as we prepared for departure, started our engine and cast off the lines.  There was a poignant unspoken air between Dan and I. Our boat was leaving the marina we have considered home for so many years, yet it was not to begin our world cruise. There was no party, no big send off, just 2 solitary souls slinking off in the early morning light to destinations unknown. On the other hand, it felt wonderful to be on our boat, doing something, going somewhere, having an adventure. I had never sailed north of our marina before and I was looking forward to seeing new sights of the Chesapeake.  It was a mini voyage, and although the day was cold and dreary, I was looking forward to the trip knowing we would be warm and cozy in our fully enclosed cockpit.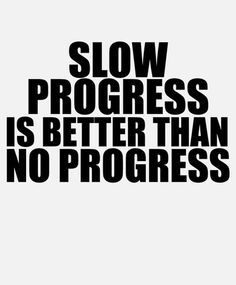 The engine revved to life, the last line was taken aboard from the dock as we would not be returning.  I took a deep breath and cherished the moment.  It was sideways progress, not truly forward, but progress nonetheless.  Progress that is, until the boat lurched to a stop halfway out of the slip. A few curse words from Dan and I surmised the unusually low tide emptied enough water from the bay to hinder our passage out. I pushed against the nearest piling with all my might. Brown, angry water bubbled behind the boat, turning up mud as the prop fought to free us from its grip. The boat stood firmly in her place, the engine straining, rpm's rising as Dan increased the throttle. Both our hearts raced as we knew we couldn't afford any delays.  We needed to arrive at the new marina in daylight as navigation was going to be difficult with narrow channels and our deep and unforgiving draft.  I kept pushing, Dan kept increasing the engine speed and we both prayed for a miracle. Finally, the boat budged. It was just a few feet, but we were moving. The edge of our boat kissed the piling on my side and push as I might, we were still tight against the ground. I couldn't move her an inch.  A whining sound uttered from Equus as she moved inch by inch past the piling, the edge of our rail pushing into it as I watched helplessly.  I looked back and saw our gigantic 4 foot long solar panel folded on the outside of the lifeline. On the continued course, tight against the piling, the expensive piece of equipment would be ripped from the boat. I yelled back to Dan whose only course at this point was to go forward inch by inch with little steerage. Then I ran to the back of the boat hoping that superhuman strength would allow me to fend off the back of the boat and prevent the carnage. As the piling approached and the boat picked up a bit more speed, Dan gained a little more control and managed to maneuver the back end of the boat away from the piling. The solar panel passed safely by, inches from the steadfast pole, as Equus freed herself from the suction of the muddy bottom. It was not the calm launch we had envisioned, but we escaped delay and our journey was underway.
We experienced an exceptionally smooth passage up river. There was a muted beauty in the steel grey surface of the icy water and a serenity being the only boat out on the Chesapeake. Our isinglass cockpit along with coats, hats and gloves kept us warm, as did the hot buttered rum drinks I concocted from the galley. We played music and dreamt about our upcoming voyages to some of the colder destinations. We passed one cargo ship being dragged south by the workhorse tug boat. Other than that, no signs of humans presented themselves. About six hours later, we finally arrived at the mouth of the river that led to the marina.  We had about an hour of daylight left and were happy for our uneventful trip. Passing under the last few bridges, we spotted the entrance to the marina.  I noticed some movement in the mouth of the inlet along with a string of red and white buoys that seemed to span across the entire entrance.
"Hmm," I thought aloud. "That's curious. I don't think those are channel markers and I don't see any way around them."
Dan peered ahead as well, stymied by the sight. We could see empty finger piers with a smattering of boats tied to those further up the channel. Just then, a small rectangular wooden craft with a rugged looking older gentleman cruised into the channel and approached us. Leaving the comfort of the warm cabin I made my way outside and up to the bow to intercept the stranger. He waved his hand at our approaching vessel and I signaled back to Dan to stop our forward progress.
"Can't come in here right now," the stranger stated brusquely. "We are layin' cable."
"Okay," I acknowledged. "Do you have any idea when you will be finished? We need to get into the marina before dark," I said, looking over my shoulder at the rapidly setting sun. My exuberance at a safe and speedy trip, arriving in the daylight, was quickly diminishing.
"30 minutes," he answered, turning his little craft around and heading back toward the buoys. "Should be around 30 minutes, or so…" his voice trailed away, looking back in my direction. Then he turned an abrupt circle and came back toward our boat. "How much water do you draw?"
"Seven feet," I replied. "The person at the marina told us there would be enough water for us to get in."
"Huh," he said, shaking his head. "Good luck with that." Then he turned and drove away.
I made my way back to the cockpit to deliver the news to Dan. "Crap," he stated, looking at the chart and then the tidal information on his phone.  "We are now officially at dead low tide."
"What do we do now?" I said, looking at the river around us, no place to anchor and knowing that large container ships traveled this narrow stretch of the river. Darkness was now nipping at our stern.
"We are going to circle and wait. There is nothing else we can do."
45 minutes later, the wooden chase boat approached with two men in it; the first man who approached us and another. They waved at us in what was left of the dusky light and we gladly turned and followed. The men motored slowly forward and we assumed we were to follow. Every once in a while, one would turn and look to see if we were still following. They hugged the docks closely and I held my breath as we followed.
"6 feet of water," Dan reported glancing anxiously at the depth finder.  I don't know how we are still moving.
Just then the men guiding us made a U turn, waved, and went on their way.  We were about half way down the finger piers, our destination the fuel dock at the end of the channel. Dan slowed to a crawl, venturing into the center of the channel. "We need more water. We aren't going to make it."
We continued for another 2 or 3 minutes when we abruptly came to a halt. "Oh God," I groaned. "Not again."
"We are in 4 feet of water.  That must mean we are stuck in at least 2 feet of mud," Dan yelled, throwing the boat into reverse. He desperately tried to back out the way we had come and get to a pier, any pier at this point. The final rays of light were quickly fading and the last thing we wanted was to be aground, in the dark, the day after Christmas with surely no one around to help us.
One of Dan's greatest skills is backing out of sticky situations which he proved once again.  Somehow, he managed to maneuver the boat backward out of the mud and alongside a finger pier.  We were nowhere near the fuel dock but it was quite evident we would not be getting there this evening. After jumping to the dock and securing Equus to the cleats, we headed up to the marina office to let them know we had arrived. We would also inform them that we had not made it to the fuel dock as instructed but would be ready first thing in the morning to try again at high tide so we could make our 9:00 AM haul out appointment.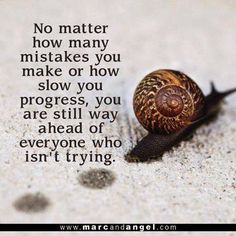 A few steps backward, but at least we were making progress.  It had been a long day, getting up at 5 and motoring to the new marina. Now came the tedious task of driving my car an hour and a half to Bowleys, picking up the other car, and then driving an hour and a half back home. It would be three more hours of driving only to wake up first thing in the morning and drive back to Summit for the haul out. We took deep breaths and forged ahead, hoping a happy ending was in sight and that we had secured a safe resting place the next few months for Equus.
First thing the next morning we woke feeling as if we had been run over by a train. The last few days had taken a toll on us but we made our tea, piled into the car and headed back to the marina.  We arrived by 8 in order to start the engine, motor up to the fuel dock and be ready for the lift out of the water. The high tide allowed us passage to the fuel dock without event. As we arrived precisely at 9, the lift was being prepared for our boat. I felt nervous and excited all at the same time, dreading taking our boat out of the water but knowing it was a necessary step.  Every step forward is progress and this was a necessary step.
The wind was not helpful and tried to push Equus out of alignment as Dan struggled to back her into the haul out shoot. It was narrow, lined with steel girders that would damage the boat if we brushed the sides. It was hairy to say the least, but Dan's seamanship skills prevailed and we managed to tie up in position to be lifted. Straps were adjusted on the mammoth slings, one on each side of our keel to balance the 24,000 pounds of boat about to be raised. Several tests of weight distribution ensued to ensure the boat would be lifted evenly. Then, the massive machine plucked Equus delicately from the water. She rose smoothly, seeming to drip salty tears at being removed from her element. Rising to the top of the lift, the process was halted and the operator descended from the controls. He walked to the stern of the boat and looked up with a curious expression on his face.
"Looks like we have a problem," he stated with concern in his voice. "That wind vane and radar antennae are too tall.  I can pull this boat out of the water but there is no way I will be able to put it on stands and back out."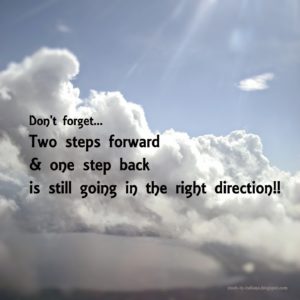 Dan and I just looked at one another with dread. It was a bad nightmare, repeating itself. We had just traveled 40 miles and endured the lift process all in vain. It seemed we had just run out of options and this time, taken a giant step backward.
To be continued…